Special Supplement August 2023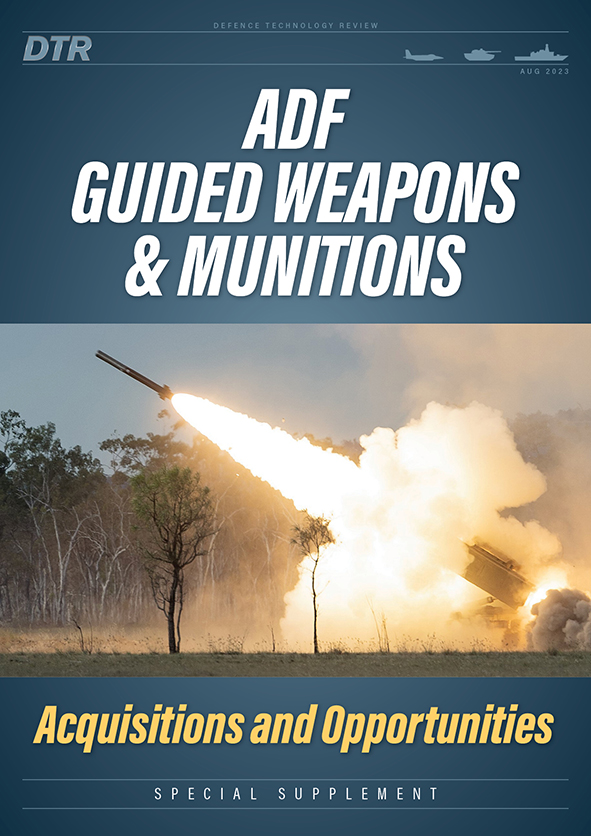 A deep dive into the guided weapons, missiles and munitions technology and corresponding acquisition projects that will equip the ADF now and into the future.
Special Supplement March 2023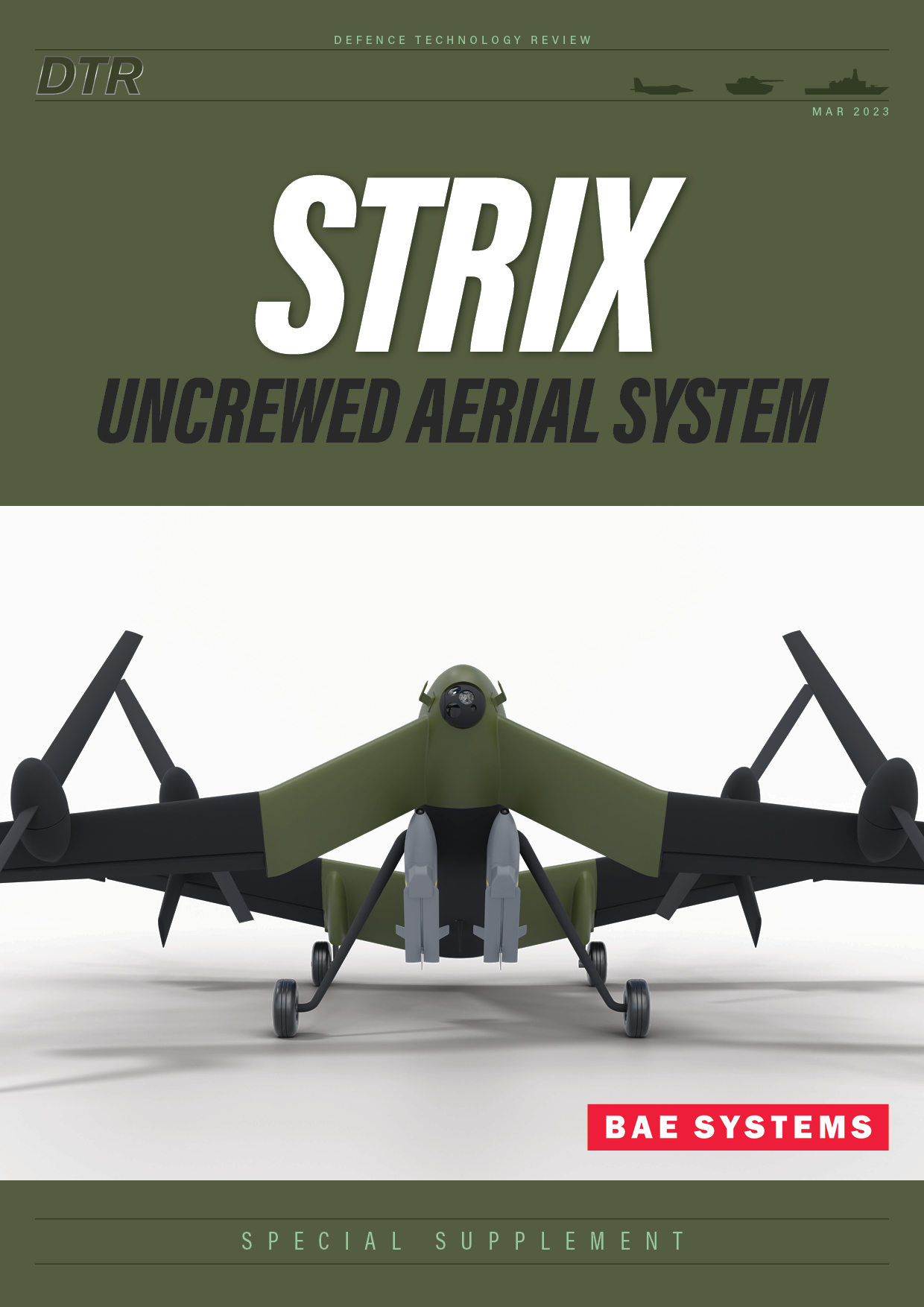 This DTR Special Supplement features the new Strix UAS from BAE Systems Australia. It details the platform's concept of operation, capability and technology features, armament options and performance specifications.  
Join the DTR conversation